Have you heard of the latest trend in make-up?  I know you won't believe me when I tell you, which is why I am including a couple pictures for you….are you ready for this?  Ice Cream Make-Up…you read that right.  Women are doing their make-up to look like their face is ice cream or that ice cream has melted all over their face.  Don't believe me, check out these pictures!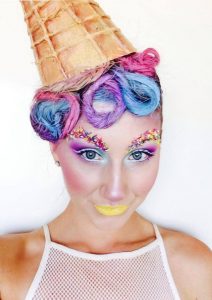 Look at her….she has sprinkles on her eyebrows.  I can think of better things to do with sprinkles, and all of those ways involve eating them.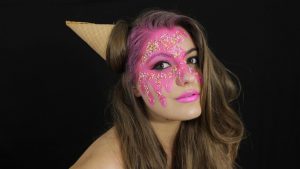 She has pink make-up to look like ice cream melted all over her face…and even more sprinkles wasted.
I don't get this make-up trend at all.  Will you be trying it?